R30 Shipping for orders under R100
R30 Shipping
only applies to orders over R100. If an order is below R100, we collect a small order value fee of R30 from the buyer. In other words, the standard shipping fee for a buyer will be R60.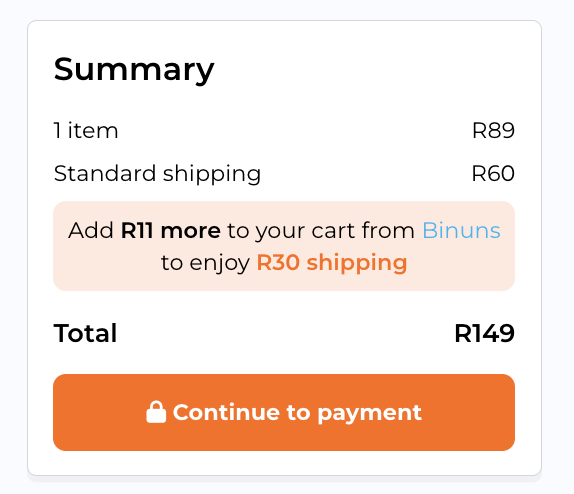 What does this mean for you as a seller?
We have created a safety net for you (the seller) to ensure that you don't lose a lot of money in the process. This essentially means we collect R30 from the buyer and pay it over to you, the seller.
This is shown on the order as per the below image.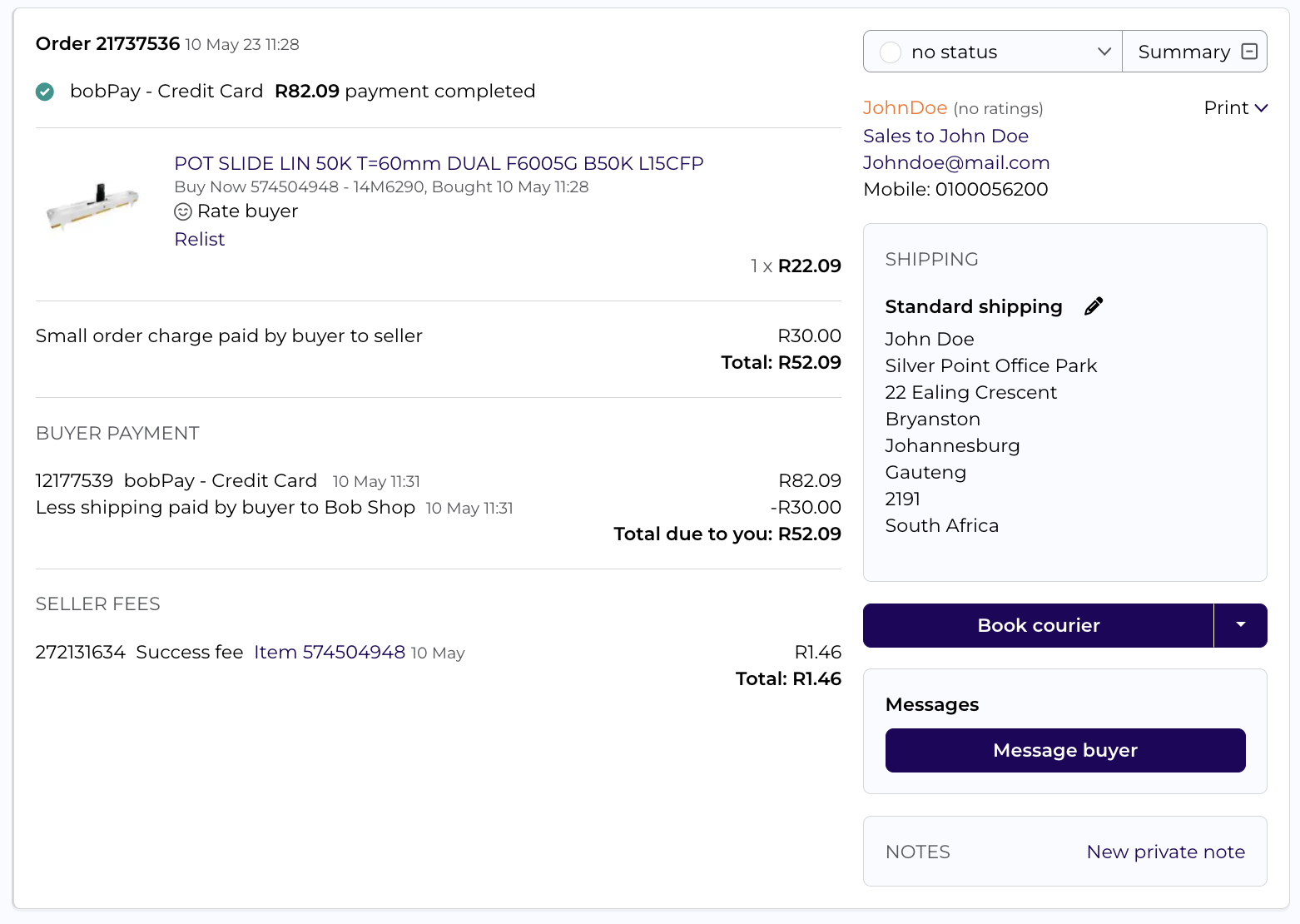 If you ship an item within the stipulated handling time, you will get a R30 rebate, plus R30 from the buyer (small order value fee) to cover the shipment fee of R60.

This is only applicable for shipments up to 10kgs.

If you have any questions or need assistance, please feel free to contact us on
hello@bobshop.co.za
Related Articles

International shipping

Although Bob Shop does not offer direct courier integrations for international shipping at this time, we understand the importance of accommodating international buyers on our platform. Therefore, international checkout is supported on orders where ...

Shipping overview

When shipping, you'll get some of the best shipping rates in the country. You can book shipments and print your waybills directly from Bob Shop. There's no need to sign up or open an account, and you can choose from these great courier companies: The ...

Filter orders by delivery status

Filter your orders based on delivery status (not booked, in transit etc.), making it easier to find orders with specific delivery statuses. You can also find orders by its tracking reference using the search function.

Save with R30 Shipping

With Bob Shop's R30 Shipping, you don't need to buy things you don't need just to get free delivery. Spend more of your money on shopping and less on shipping, and enjoy great-value deliveries, plus 5-star service. We work exclusively with courier ...

Shipping perishable products

We strongly discourage the shipping of perishable goods via any of our courier partners; they will not take any liability when it comes to shipping perishable goods. "The courier shall under no circumstances be liable for: Loss or damage incurred ...