Prime advertising space is available on one of South Africa's most visited websites with over a 1 million unique visitors and over 30 million impressions per month. As a leading ecommerce platform that brings buyers and sellers together to trade online, Bob Shop is the ideal place for brands to maximise their reach to a large and loyal online audience.
There are various advertising options available, from high traffic positions on the homepage to more targeted positions on category pages.
Please email
advertising@bobshop.co.za
for rates and more information
Homepage banner



The central and dominant banner position on the homepage showcases a
maximum of four scrolling banners. Advertising is available for slot 2.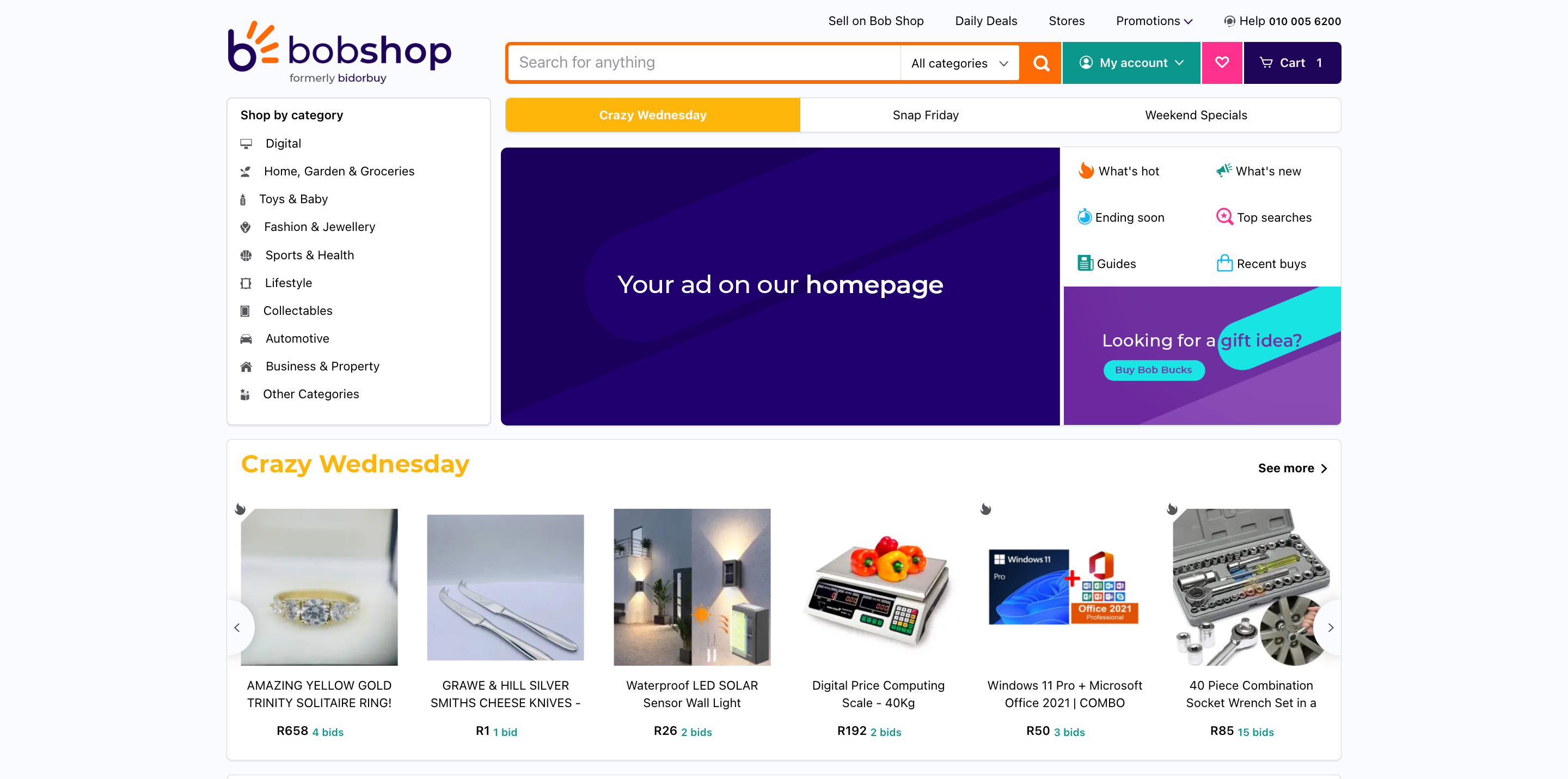 Homepage promo box banner
This rotating banner is located in a prime position on
the right hand side of the Bob Shop homepage.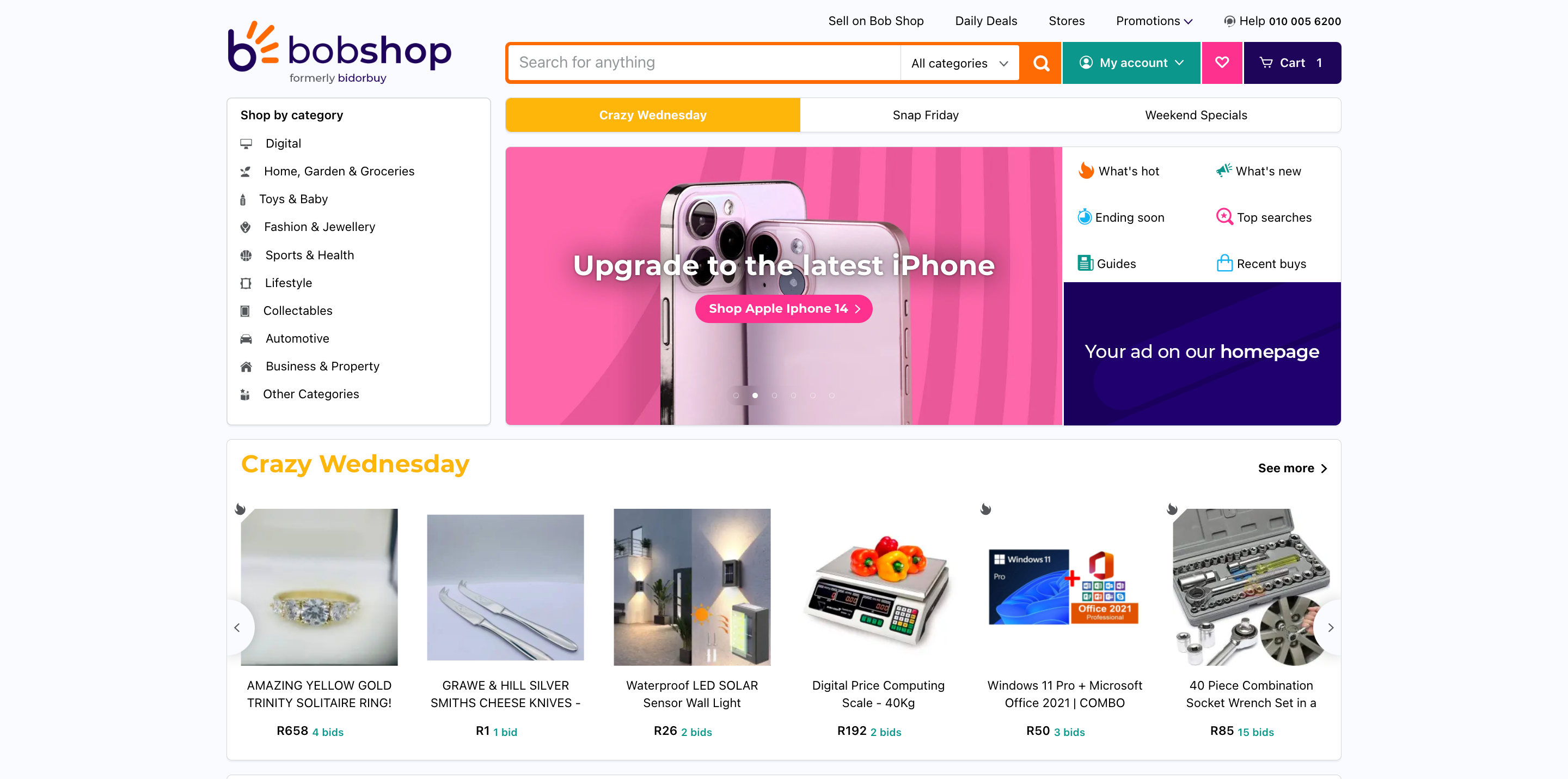 Category banner
This slot showcases a maximum of four scrolling banners. Choose the category best
suited to your brand and reach shoppers within the relevant target market.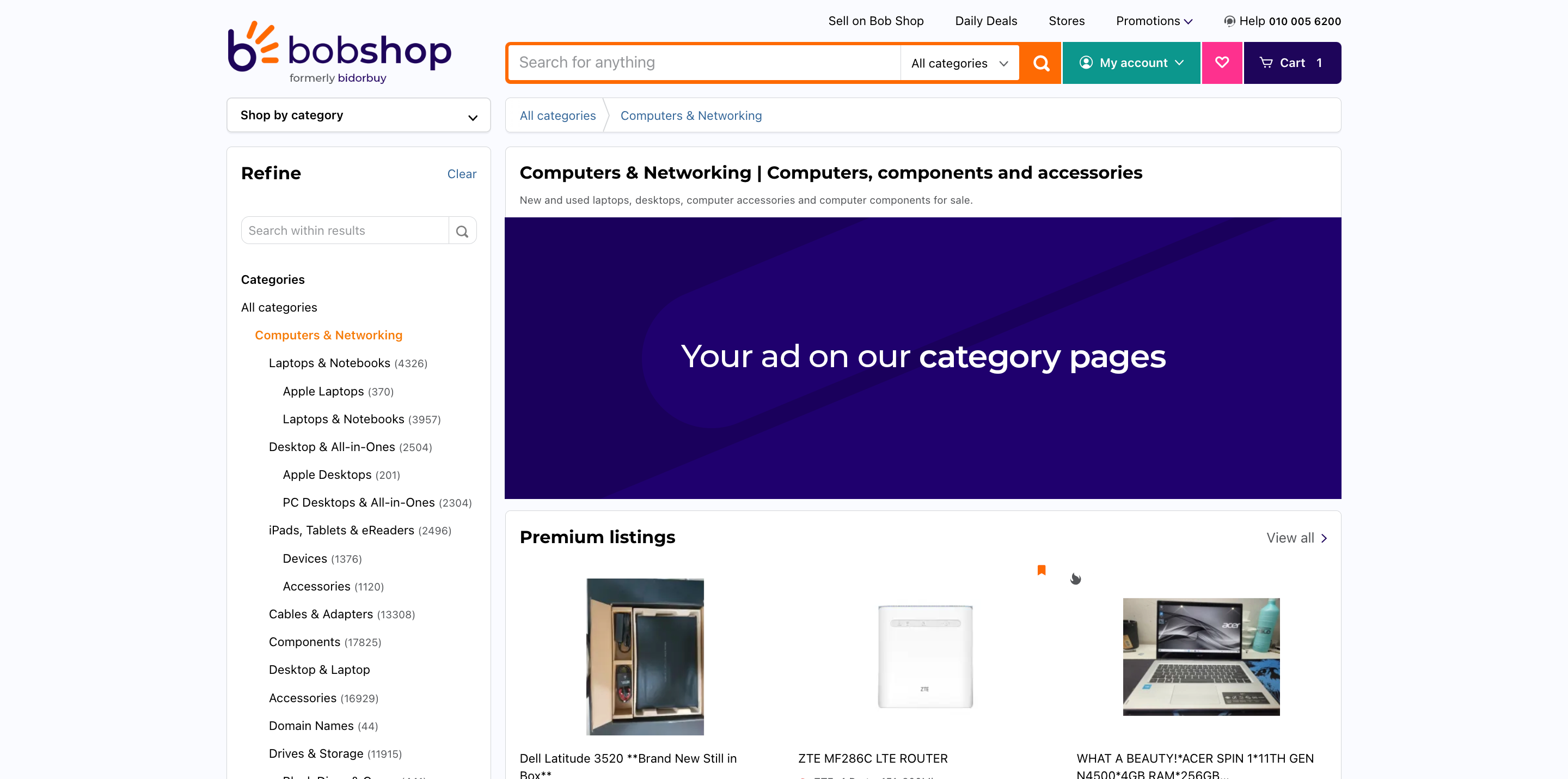 Vertical banner
The vertical banner displays on the left-hand side alongside listings in the category
and search results pages. Feature your banner in the most suitable category or in the search results pages to reach the shoppers in the relevant target market.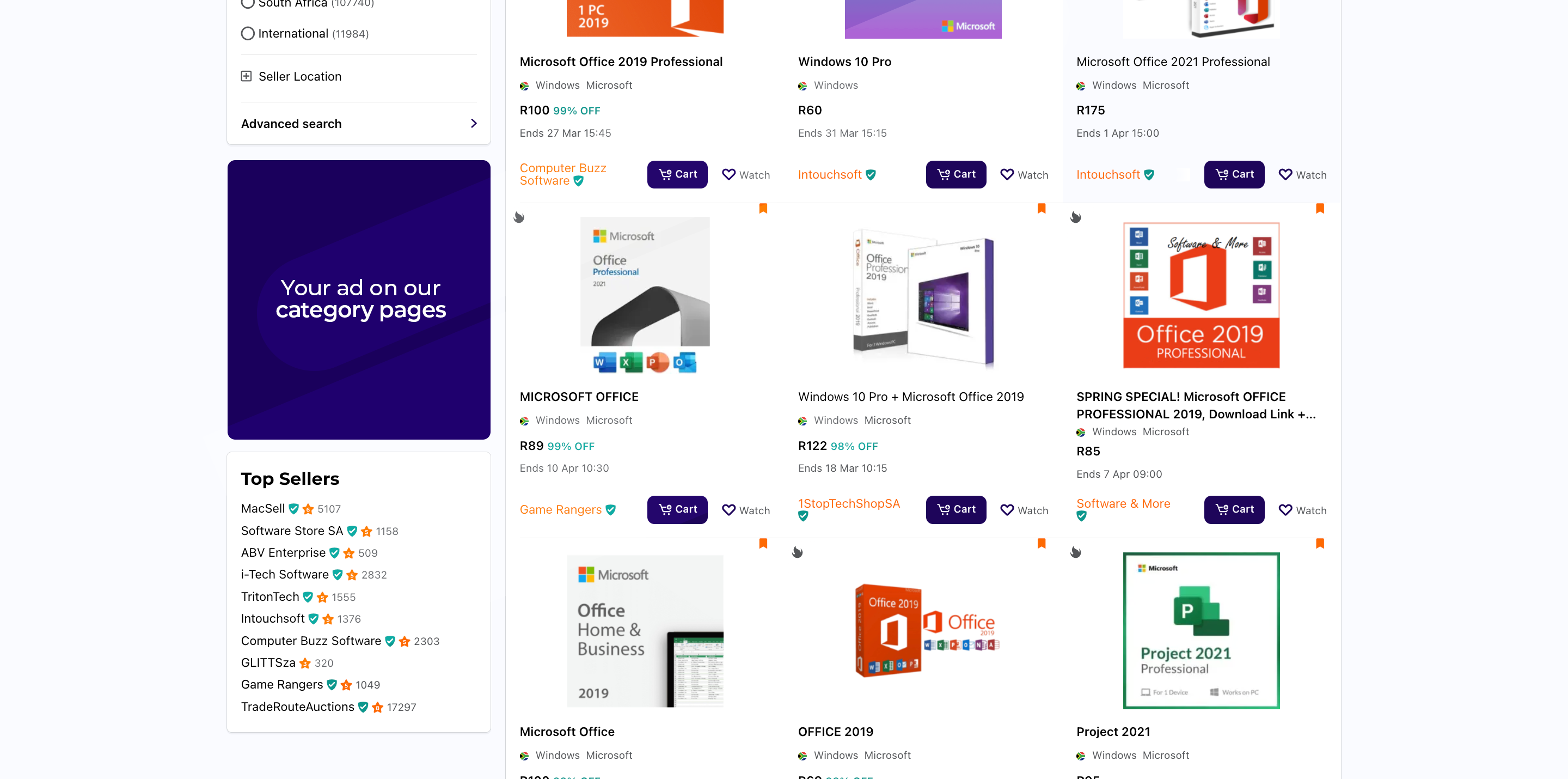 Specials mailer
Help potential customers discover your products and improve the visibility of
your advertising banner in our mailers targeted to thousands of users.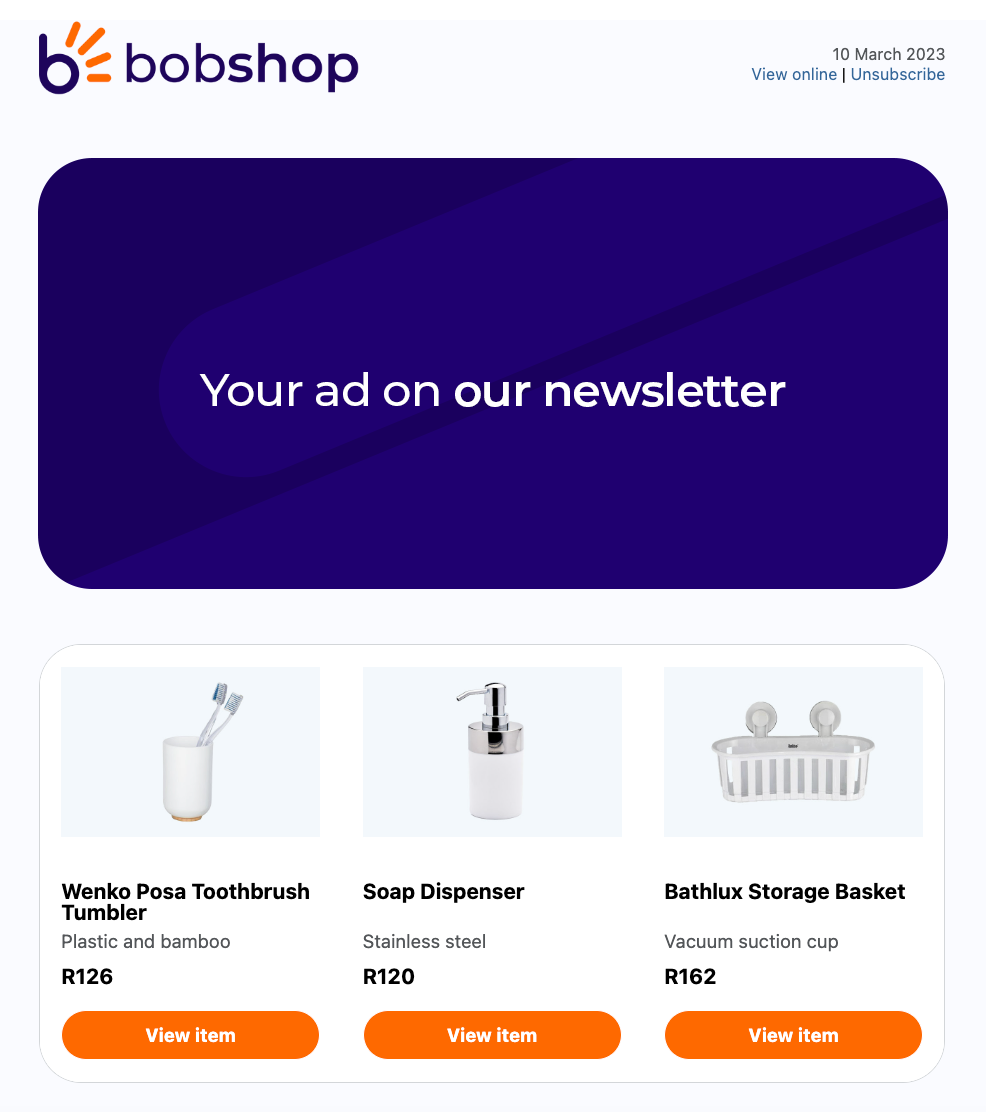 Advertising rates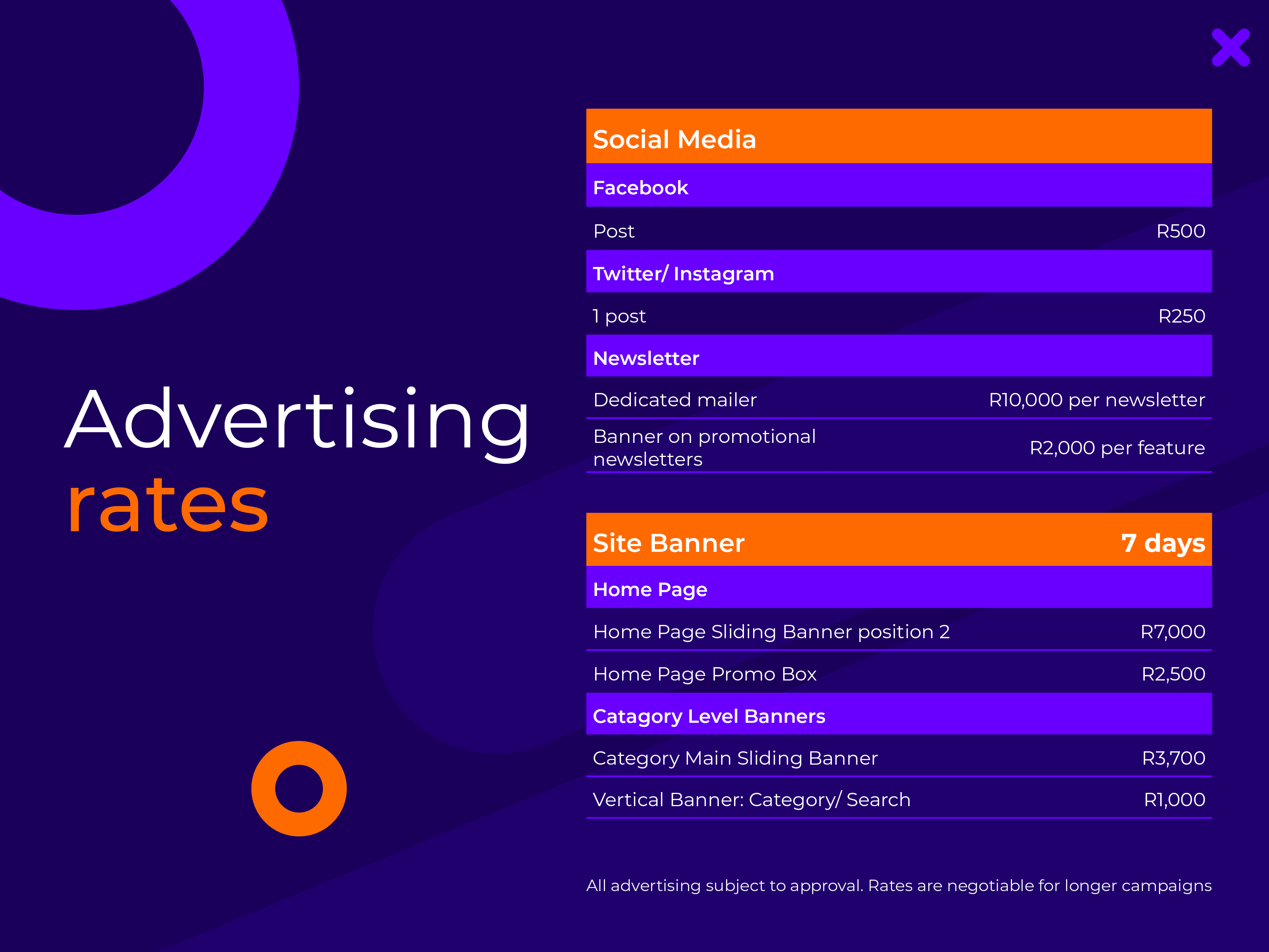 All advertising is subject to approval.
Rates are negotiable for longer campaigns.